Lawn Care
Seeding
Certain grasses grow well in the shade but cannot handle full sun. Others need full sun to flourish. We use the right blends for the appropriate areas. Only the most highly rated, certified seed varieties are used in our blends. Most landscapers feel that spending more money for top quality seed is not worth it, but we know it is. With the better quality seed, there is less replacement cost and further savings which will reduce the use of pesticides. Most importantly, the better seed enhances the overall appearance and color of your lawn.
Aeration
Compacted soil can lead to poor root development and will leave your turf susceptible to disease. Core aeration pulls plugs of soil from below the grass. This alleviates the compaction problem and reduces thatch. The added space provides room for the roots to grow. It also allows oxygen to get into the soil and water and fertilizer to get to the roots. Aeration has also been shown to reduce the incidence and severity of diseases.
Dethatching
Thatch is the layer of tightly intermingled plant tissue that forms at the base of the grass plant. It can be beneficial because it improves turf resiliency and wear tolerance. However, problems arise if the layer becomes ¾ of an inch or more. Too much thatch can cause drought stress and an increased susceptibility to insects and disease. While aeration aids in thatch reduction, certain grasses produce enough thatch to demand further attention.
For the cool season grass varieties are prevalent in this area, dethatching can be done in the spring or the fall.
Residential Landscaping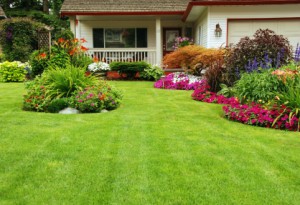 As a home owner it is important that you keep up on your investment by maintaining your property; surely it is not always easy to do even if you are a handyman, and probably the last thing you feel like doing when you get home at night. Our feeling at Preferred is the Landscape maintenance is the heart of any successful landscape.
Our focus on a quality service provided in a timely manner which allows our customers the peace of mind that comes from having professionals work for them and provide a worry free landscape.
Tailor your maintenance package to provide you with the freedom to do the things you want to do in life. We can provide basic services such as mowing to more comprehensive packages. We will alert you to any problems we find within or outside the scope of our contract. By alerting you to issues before they become problems we can help you manage your property in the most efficient way possible.
Let us help you create a beautiful landscape and maintain the property you deserve. Become the envy of your neighborhood!
Our services include:
Top Soil
Edge & Mulch
Hydro Seeding/Over Seeding
New Lawn Installs & Repairs
Sod Installation
Lawn Detaching
Turf Aeration with Seeding
Slice Seeding
Tree & Shrub Plantings
Trimming of Bushes & Ornamental Trees
Landscape Lighting & Design
Flower Design/Installations
Commercial Landscaping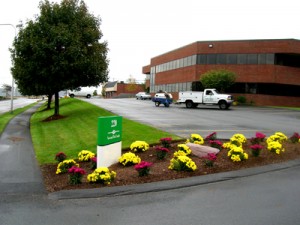 Preferred Landscape Services, LLC is uniquely qualified to provide commercial services for your business and we will become your eyes and ears on site. One of your company's major investments is your property and facilities. Improving the appearance of the property will improve the image of your company. Let us help you achieve a new look or maintain the one you have. Preserve and enhance your investment!
Preferred Landscape specializes in all your needs for your business, hotel, motel, apartment complex, condo community, Church, or school. We can do a one-time clean up or re-landscaping to improve your office's curb appeal. Our goal is to provide you with excellent service. Our regular lawn maintenance includes: mowing, edging, weeding, and hedge trimming. We also offer mulch, bark, annuals, decorative rock, gravel, plant installation, and season clean-ups.
Playgrounds are an important part of your Day care, school or Church property. If you need to have your playground mulched or just want to use pine bark chips and any other mulch products, we can help you get it done ASAP. If need be, we can do after hours installations so that you don't have to be worried about us working around the children. Whether it's a small truck load or full size semi-truck of mulch, we can arrange it.
The professional image of your company will be improved for your visitors and/or prospective tenants. Your employees and contractors who work in your facilities will enjoy a more pleasant and attractive atmosphere.
Our reliable and dependable crews will provide prompt, courteous, and professional service.